unwhitened bamboo toilet paper
48 extra long rolls
Regular price

Sale price

$70.00
Free delivery on orders $25+
subscribe & save Info

1. Simply select your chosen delivery frequency (most people start at 3 months)

2. Proceed to checkout, and your first order will be delivered within 2 working days.

3. We will notify you by email 3 days before your next order so you have plenty of time to make any changes.

4. Sit back and enjoy an extra 5% off on each future subscription order. You can cancel any time.


Our new 100% natural, unwhitened bamboo tissue range has been created for those wanting to reduce their environmental footprint further.
 We have eliminated the whitening process that is typically used in traditional toilet paper manufacturer, which means each toilet roll retains its natural fibre colour, whilst being 
sustainably soft.  Plus for every box of toilet rolls that you order, we will plant a tree.
Product details
48 pack of extra long 30m unbleached toilet rolls
Each toilet roll has 300 sheets of 3-ply softness
Each sheet of toilet paper is 10 x 10cm
Certified Vegan and biodegradable
Septic tank safe
Carton dimensions:

44 x 33 x 

41.5 cm

Cost per 100 sheets:  28p (Subscription) 29p (One Time Order)  
Free delivery
Great for the planet
Switching away from tree-based toilet rolls and buying toilet roll in bulk is a great way to reduce your environmental footprint. All of our toilet rolls are
Made with FSC® certified 100% bamboo from well-managed forests
Bulk packed 100% plastic-free for minimal packaging and transport footprint
Our packaging is fully recyclable, biodegradable, and compostable printed using soy-based inks
Buy One Plant One - a tree planted for each box purchased
Skin-friendly with no chemical nasties
Bamboo is naturally anti-bacterial and anti-fungal, all of our rolls are:
Free from de-inking agents, formaldehyde and BPA associated with the paper recycling process
Free from pesticides and fertilisers, scents, dyes and bleach
PFAS-free certified by FIDRA
Please see our
FAQs
for more detailed information
Share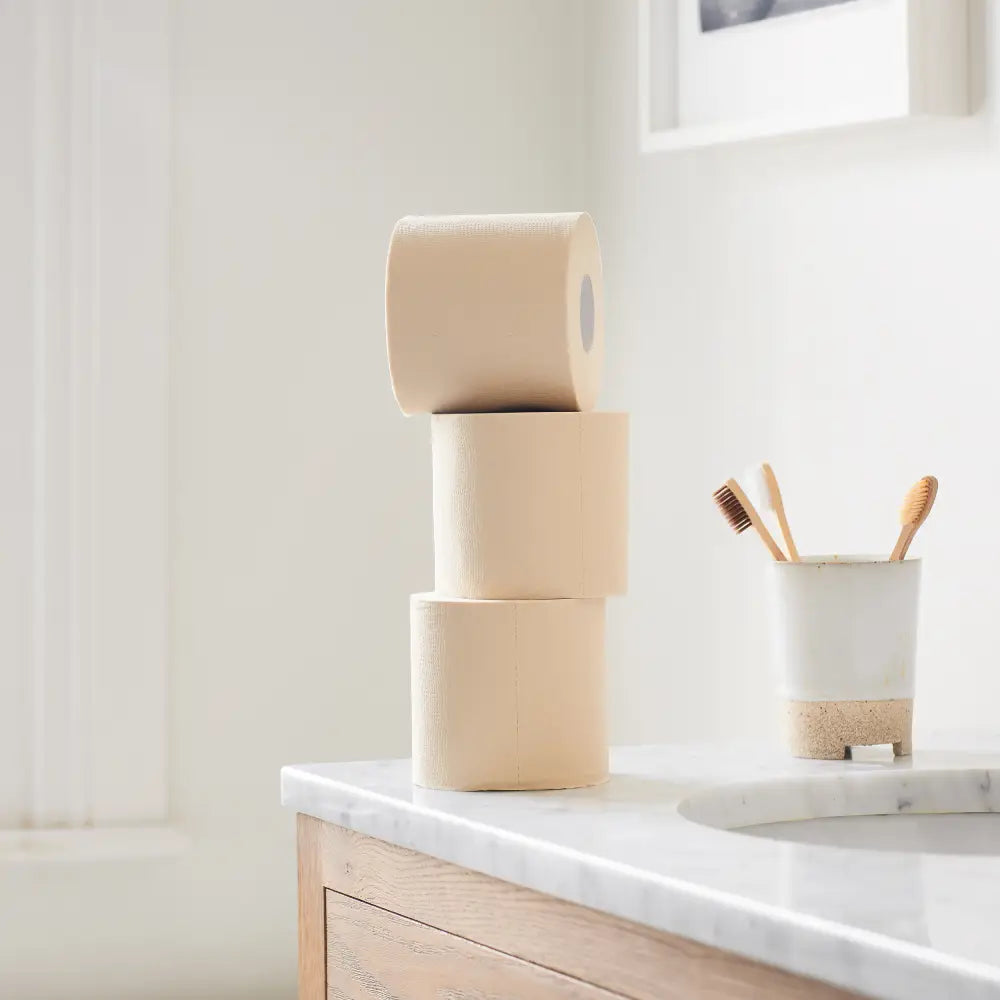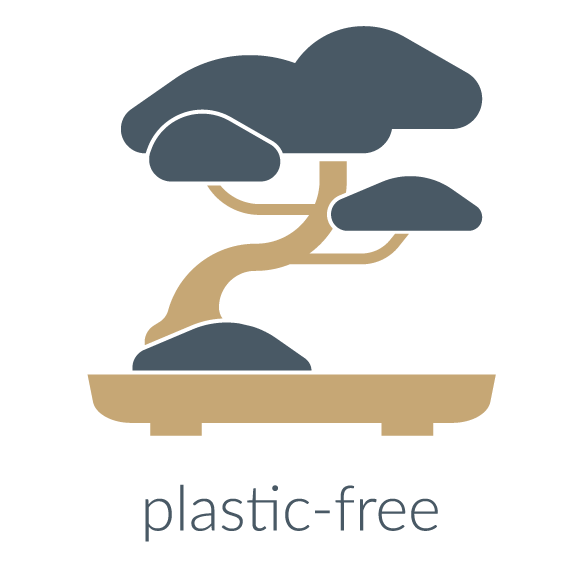 sustainably sourced
All Bumboo products use bamboo that is sourced from managed forests that preserve biological diversty and support the lives of local people and workers.
205,863 trees planted
We plant a tree for every box that you order with Eden Reforestation Projects. This is done by employing local villagers whose livelihoods have been devastated by deforestation.
Learn more
faqs
Is Bumboo toilet paper suitable for septic tanks and composting toilets?

Yes, all of our toilet paper is thoroughly tested for disintegration, so it is suitable for use with both these systems.
Is Bumboo suitable for sensitive skin

Yes! Our bamboo toilet tissue has the benefit of being naturally super soft, hypoallergenic, anti-bacterial and anti-fungal, so it's great for all skin types, and doesn't need any chemical enhancers such as softening additives, chemical scents or dyes. It's also free from any of the chemicals associated with recycled paper, such as de-inking agents and BPA. 
Is your toilet roll chemical-free?

Bumboo is certified by FIDRA for being PFA free, which means that we have no forever chemicals in our products.

Our white paper is bleached using a mix of oxygen and hydrogen peroxide, in a process that is totally chlorine free  (TCF), and is generally considered one of the most environmentally safe ways to bleach paper.

We now also offer unwhitened options, for those wishing to minimize their environmental impact further.
Is your packaging plastic free?

Yes! Being plastic free is very important to us, and has been an integral part of our mission from the outset. We studied many packaging options, including so-called environmentally friendly plastic options such as oxy-degradable plastic. However, given the unrealistic conditions needed for such plastics to degrade, we felt that paper was the most environmentally sound choice. We also took care to ensure that no plastic was present in our packaging tape, opting to use a kraft paper based eco packaging tape reinforced with glass fibres.

Our paper wraps are made from FSC certified paper and printed with soybean based inks. Our cartons are made from recycled paper and printed with soybean inks. All packaging is fully recyclable and compostable (although we would always encourage you to reuse packaging as much as possible before choosing one of these options.)