At Bumboo, we believe that even the simplest everyday products can be an opportunity to make a lasting impression. That's why we're excited to introduce our Custom Branded Toilet Paper service, designed to add a touch of luxury and uniqueness to a product that's often overlooked.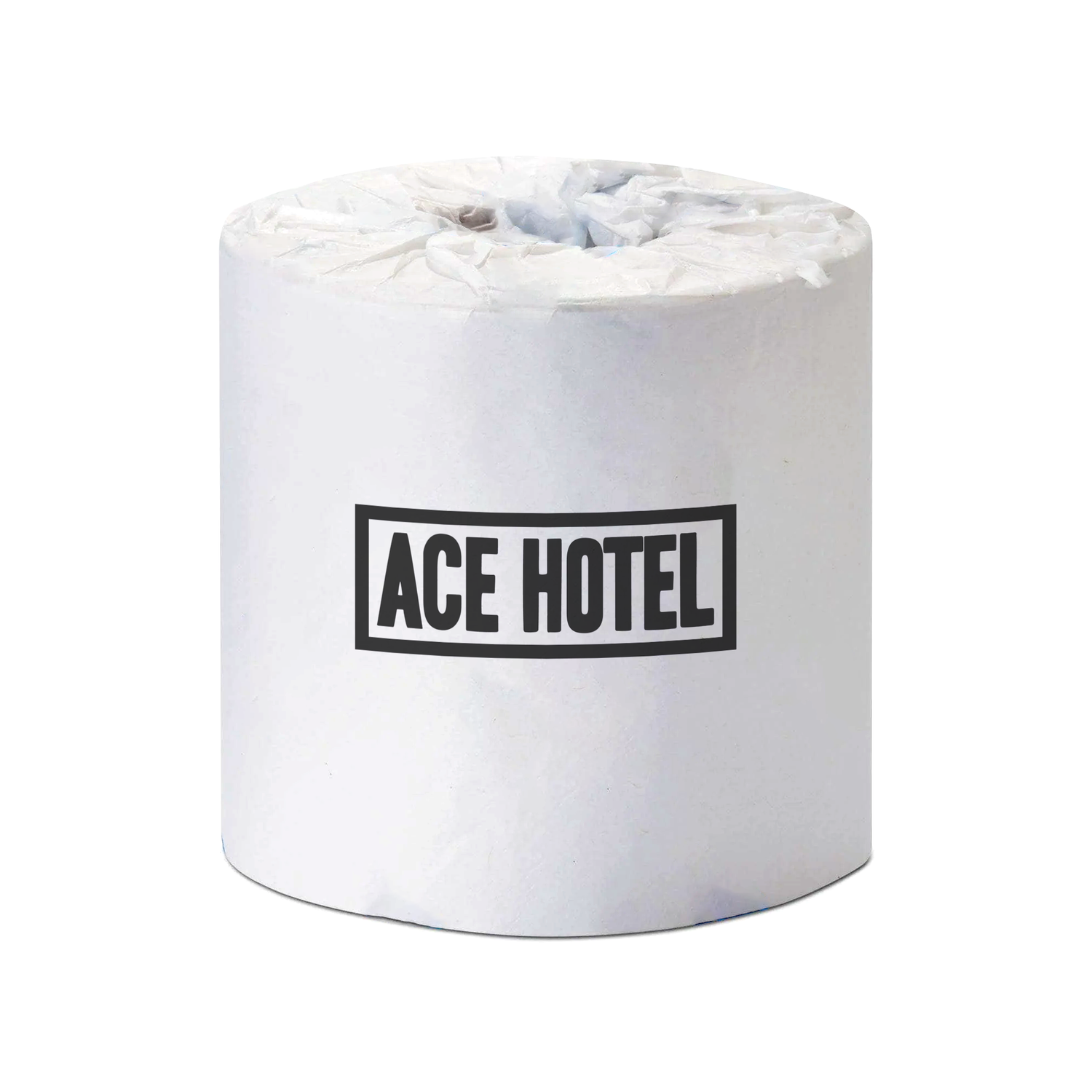 why choose custom branded toilet paper?
1. Stand Out
Elevate your brand awareness by placing your logo, design, or message on every roll. Make a lasting impression on customers, clients, and guests with a creative and memorable touch.
2. Personalised Experience
From hotels to offices, events to retail spaces, our custom branded toilet paper allows you to create a personalised experience that resonates with your audience and aligns with your brand's values.
3. Eco-Friendly
Our custom branded toilet paper is not only about aesthetics; it's also about sustainability. Made from 100% bamboo fibers, you're not just adding your brand to a product, but you're also contributing to a more eco-friendly world.
contact us
how it works
Design Consultation

Work with our team to bring your vision to life. Whether it's your logo, a unique pattern, or a special message, we'll ensure your design fits seamlessly onto our premium toilet paper packaging.

High-Quality Printing

Using state-of-the-art printing technology, your design will be accurately and beautifully transferred onto our soft and luxurious toilet paper.

Bulk Ordering

Whether you need a few rolls or a large quantity, our flexible bulk ordering options ensure you have the right amount for your needs.

Fast Turnaround

We understand the importance of timely branding. Our efficient production process ensures you'll have your custom branded toilet paper ready to impress in no time.
perfect for
Hospitality

Make a statement in your hotel rooms or guest bathrooms with branded toilet paper that complements your interior design.
Events

From weddings to corporate gatherings, adding a personal touch to your facilities can enhance the overall experience.
Corporate

Reinforce your brand identity within your workspace, creating a cohesive and professional atmosphere.
Retail

Stand out by offering unique branded products that reflect your store's personality.
let's get started
Elevate your brand and create a lasting impression with Bumboo's Custom Branded Toilet Paper. Contact us today to discuss your ideas, get a quote, and embark on a branding journey that's as memorable as it is sustainable. Make every bathroom visit remarkable!
contact us