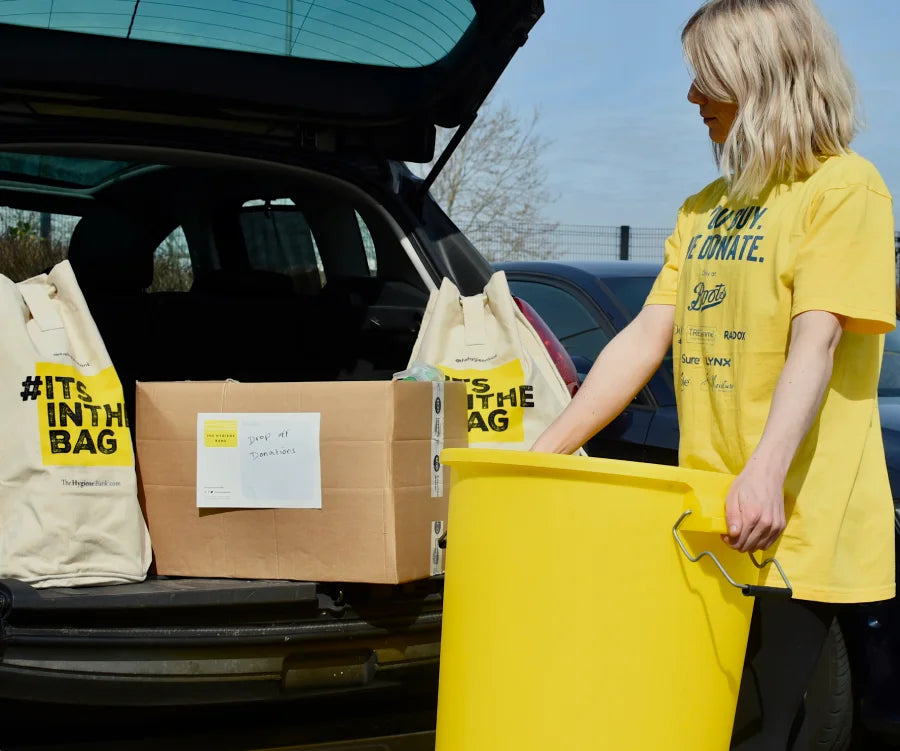 basic hygiene is not a privilege
Over-ordered your loo roll?
We work with The Hygiene Bank, a UK charity helping to provide basic hygiene products for those of us facing hardship. If you have over-ordered loo roll, donate them to The Hygiene bank and receive store credit for the the donated rolls*. Wrapped and unwrapped rolls are welcome. If you are donating unwrapped rolls, please place them in a bag so they remain clean when donated.
Find your drop of point

Find your nearest Hygiene Bank drop off location- there are over 1,500 to choose from!

Take your rolls along to your local drop off location and pop them in the donation point.

Find DROP OFF POINT

Tag us on social media

Take a picture or video of the donated rolls at the drop off point, and tag us @bumboo_uk Tagging increases awareness of The Hygiene Bank but if you would prefer you can DM us or email the picture to wecare@bumboo.eco 

Receive money off

We will send you a voucher for 50p off for every roll you donate, up to a maximum of 10 rolls per drop off
6% of adults in the UK are in hygiene poverty
Hygiene poverty was found to affect an estimated 3,150,000 adults in the UK in 2022.

Hygiene poverty is not being able to afford many of the everyday hygiene and personal grooming products most of us take for granted. The reality of low income is that it restricts people's options, leaving us caught between being able to heat our homes, pay the rent, eat or be clean.
find your nearest location
The Hygiene Bank has over 1,500 drop off points in the UK to choose from.
Find drop off point
want to know more?
If you have any questions or feedback you'd like to share with us, please get in touch at wecare@bumboo.eco
get in touch